More >
Eleanor J. Johnson Youth Center
The Fort Walton Beach Housing Authority sponsors the Eleanor Johnson Youth Center, an educational, recreational and social facility for youth ages 6 and up. It's a place where youths are empowered and allowed to grow in all aspects of their lives.
The EJJYC started as a partnership between youth and adults and the doors opened in 2000. The EJJYC was the culmination of years of planning by youth, city officials, other youth organizations and adult advocates.
The center is open to all adolescents in Fort Walton Beach and charges no fees for membership or programs.
Programs include:
Dance Team
Dance Team B
Lego Block Program
Food Programs
The EJJYC has been and will continue to be a "safe haven" for all when needed. It is the goal of EJJYC to provide a place where youths can build lasting, positive changes in their lives. EJJYC accomplishes this by seeking resources, collaborations, and opportunities that help youths to realize their full potential, sharpen skills, and enable them to become vital, responsible and contributing members of society.
There are currently 65 youths participating during the school year and 75 participating in the summer program.
The EJJYC continues to keep the doors open through fundraising in the community and donations by various partnership organizations.
The Eleanor J. Johnson Youth Center is located at 27 Robinwood Drive.
Contact Todd Gatlin, Executive Director at 850-244-5991 for more information or visit the website here.
Dance Team: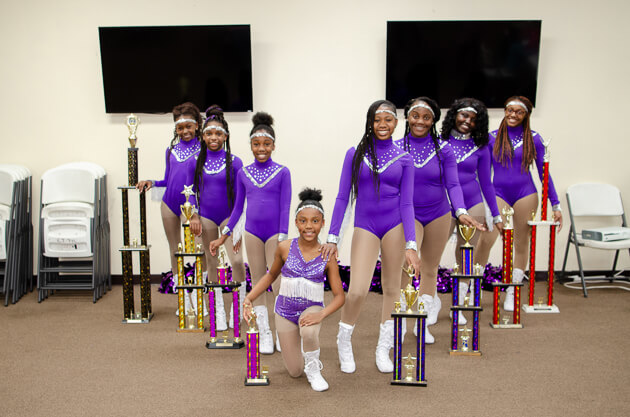 Youth Center: