01/24/2019
Church Street Apartments - Now Accepting Applications!!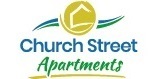 The Church Street Apartments are almost complete!!
Now accepting Leasing Applications!
---
Fort Walton Beach Housing Authority is now officially taking applications for Church Street Apartments! The Luxury Apartments are located in the heart of Fort Walton Beach on 101 Church Ave. S.E. and on the south side of Third Street.
This beautiful 12-unit affordable housing apartment complex has 8 spacious one-bedroom units that rent for $980 per month and 4 spacious two-bedroom units that rent for $1000 per month. All units are equipped with dishwashers, chrome appliances, large kitchen pantry, washer and dryers, double pained windows, crown molding.
For more information or to obtain an application, please contact the Fort Walton Beach Housing Authority at 850-243-3224 or come into our office located at 27 Robinwood Drive SW, Fort Walton Beach, Florida 32548.